10HP IE3 General Purpose Motor, 1765RPM, Cast Iron Frame, Vertical
Flange Mounted IE3 Standard Cast Iron Motor
10HP IE3 General Purpose Motor, 1765RPM, Cast Iron Frame, Vertical
Frame 132M, Efficiency 92.0%
Features

Flange mounted B5 installation
Cast iron frame and end brackets, strong structure.
IP54 protection.
Service factor 1.15 (60Hz), 1.0 (50Hz), long lifecycle.
IE3 (Premium efficiency) motor.
High quality pre-lubricated bearings, easy maintenance.
Description
The 10HP 4P motor has a dustproof and waterproof protection level IP54. Three phase squirrel cage induction motor designed with synchronous speed 1800 rpm. The temperature rise is low and the efficiency is high during the operation. The heat dissipation relies on the self-cooling fan structure. High quality double shield ball bearings and the latest automatic machining are used to reduce friction and mechanical losses, which is helpful for the performance and the life of the motor.

Efficiency complies with the international IEC standards, and has been approved by the Department of Energy (DOE) in the United States. The AEUH series has certification including UL (North American), Taiwan (BSMI), European Union (CE), and GB3 (China). The design of the motor follows IEC60034. The dimensions for installation are universal, so the motor is interchangeable and replaceable.
3 Phase Standard AC Motor, Industrial Motor, Standard Induction Motor, B5 Electric Motor, IE3 Motor
DRAWING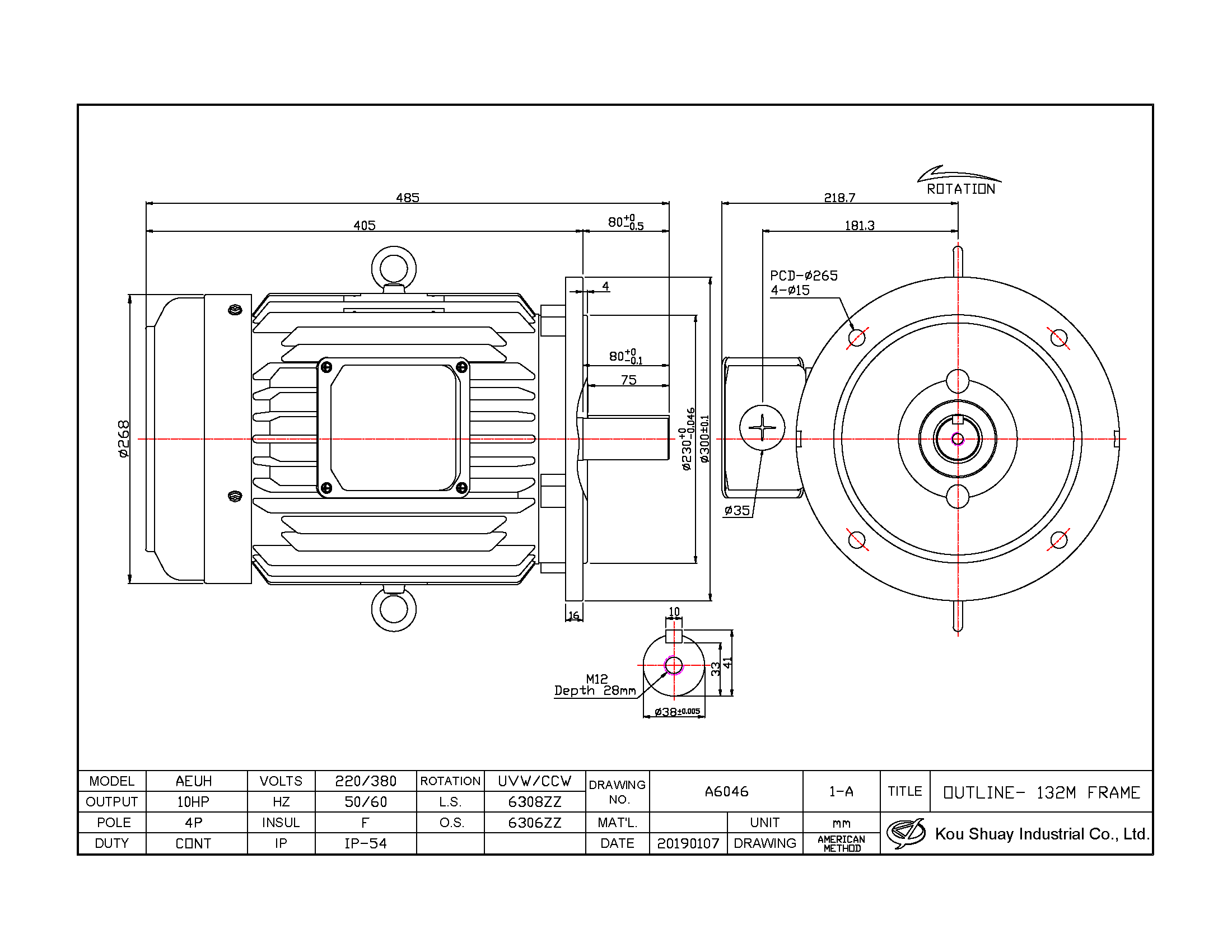 Type: TEFC (Totally Enclosed Fan Cooled)
Certification (optional): UL, GB, CE, BSMI