UL MOTOR TEST ITEM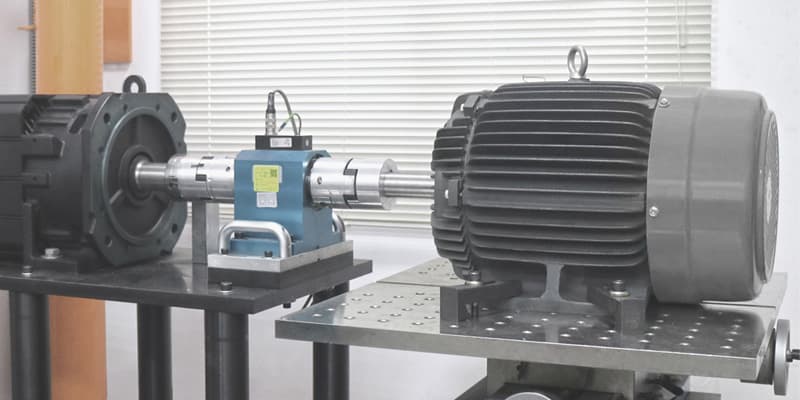 Motor test in laboratory could be varies. Here we briefly introduce some of our main tests.
Efficiency Test
Torque-Speed curve test
Locked Rotor Test
Temperature Rise Test
Circle Diagram Test
Inverter Duty Motor Test
Brushless Motor Test
Noise Vibration Test
LAB CAPABILITY
| NO. | TEST ITEM | RANGE |
| --- | --- | --- |
| 1 | Efficiency Test | If the motor needs to enter North America, Japan, Europe, China, South Korea, etc., according to local laws and regulations, the motor must meet energy efficiency requirements. Kuo Shuay can provide either certified high-efficiency series products, or design new motors according to customer needs, and test the efficiency by specific methods in the UL laboratory. |
| 2 | Torque-Speed Curve Test | According to the speed and torque relation, sketch the performance curve, helping customer to know the motor performance at load point 0%, 25%, 50%, 75%, 100%, 125%, 150% and maximum torque. Computer can automatically collect key data such as current, efficiency, torque and speed. |
| 3 | Temperature Rise Test | One of the most important considerations of the motor is the temperature during operation. Temperature rising test can simulate the loading at customer's end. During the stabilization process of temperature, the computer would record the temperature rising curve, to let the customer know whether the insulation level of the motor meets the temperature requirement or the motor have correctly matched the temperature protection devices. |
| 4 | Circle Diagram Test | Through the stable and high quality power system in our UL lab, computer can automatically and precisely measure the data of the induction motor, draw the motor circle diagram and further calculate the maximum output, maximum torque, power factor, efficiency and speed, etc. |
| 5 | Inverter Duty Motor Test | Due to varies test methods, please ask us for further detail. |
| 6 | Brushless Motor Test | Due to varies test methods, please ask us for further detail. |
TEST STANDARD FROM DIFFERENT REGIONS
| NO. | TEST ITEM | RANGE |
| --- | --- | --- |
| 1 | Taiwan | CNS 14400, CNS 5421, CNS 1056, CNS 1057, CNS 11873 |
| 2 | United States | NEMA MG-1, ANSI / IEEE-112(B), IEEE-114 |
| 3 | Europe | IEC 60034-2-1, IEC 60034-1 |
| 4 | Canada | C390-10, C747-9 |
| 5 | Japan | JIS C 4034-2-1, JIS C4210 |
| 6 | North America | UL 1004-1, UL 1004-3, UL 1004-8 |
Standard for other regions also available, we can help you for further understanding.
Service Case: Measure and Analyze the Vibration Issue
Customer S is a Thailand industrial ventilation system manufacturer. They have controversial issue with their previous supplier about the motor noise and vibration for a long time. Because they do not have a proper vibration standard to discuss with their former supplier, can only by the method of hand touch and feel the vibration.
Kuo Shuay tested their existed motor and analyzed the causes of noise and vibration in the UL lab. The motor are carefully tested from three planes (vertical, horizontal, and axial) by the vibration meter. We also had the noises test and analysis in our silent test chamber. By using accurate vibration and noise meter with statistic data and providing a quality control standard, our customer is very satisfied that we can systemically solve the vibration issue and provide trusted report for them.

Article Classification
Related Articles