10HP General Purpose Motor, 1750RPM, Cast Iron Frame, Horizontal
Foot Mounted Standard Cast Iron Motor
10HP General Purpose Motor, 1750RPM, Cast Iron Frame, Horizontal
Frame 132M, Efficiency 88.5%
Features

Horizontal Foot Mounted, B3 type
High performance and quality bearings
Dynamically balanced pressure die-cast aluminum rotor
Cast iron frame and end brackets, strong structure.
IP54 protection with oil seal
High quality pre-lubricated bearings, easy maintenance.
Description
10HP 4P standard 3 phase AC motor, install dimensions are well followed IEC international specifications, interchangeable and replaceable for general motors. Applicable voltages can cover from 200V to 480V, frequency 50Hz, 60Hz. Kuo Shuay's UL laboratory can provide trusted test report to our customers. It gets the certification such as UL(North America), CE(Europe) and BSMI(Taiwan).
3 Phase Standard AC Motor, Industrial Motor, Standard Induction Motor, B3 Electric Motor
DRAWING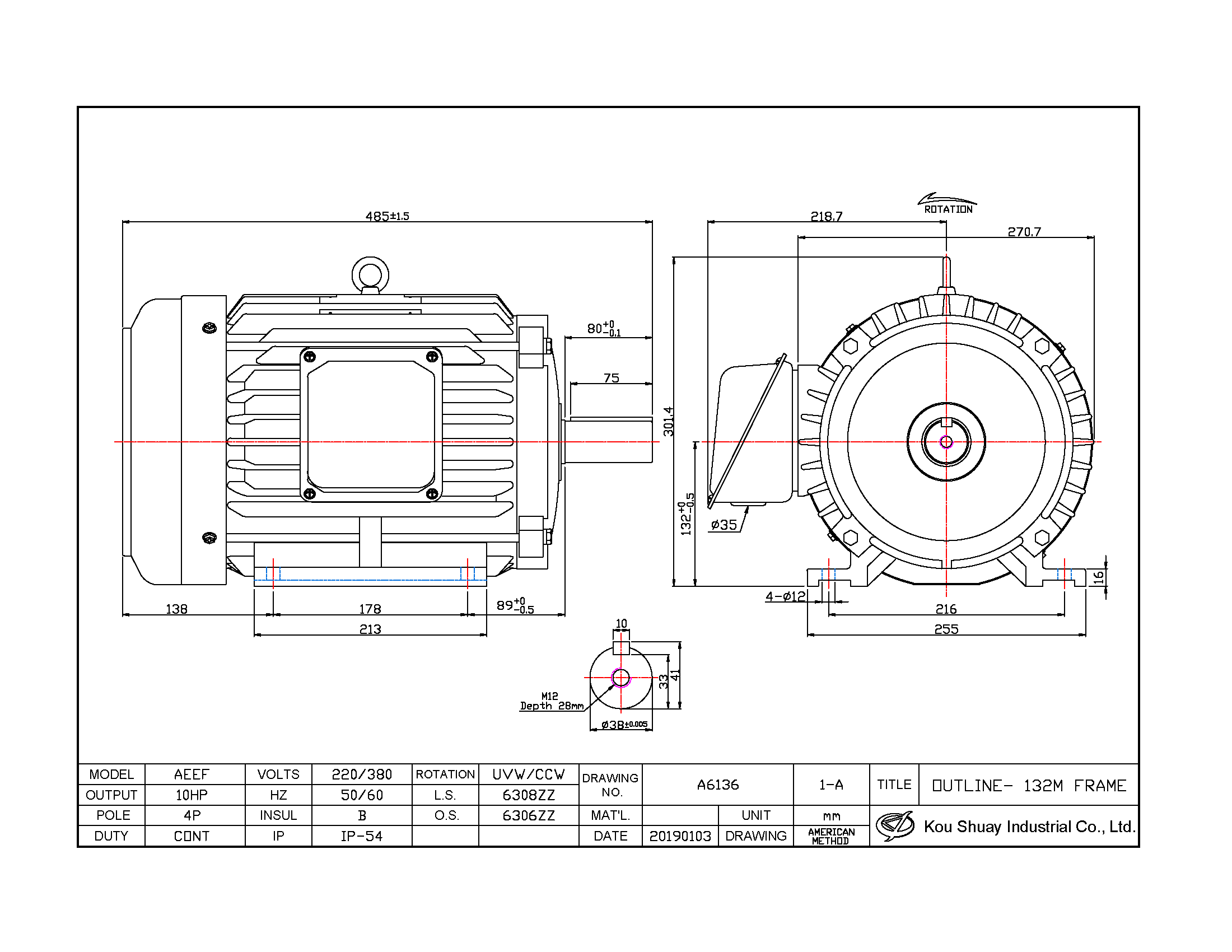 Type: TEFC (Totally Enclosed Fan Cooled)
Certification (optional): UL, GB, CE, BSMI