2HP General Purpose Motor, 1725RPM, Cast Iron Frame, Horizontal
Foot Mounted Standard Cast Iron Motor
2HP General Purpose Motor, 1725RPM, Cast Iron Frame, Horizontal
Frame 90L, Efficiency 80.5%
Features

Service factor 1.15 (60Hz), 1.0 (50Hz), long lifecycle.
High quality pre-lubricated bearings, easy maintenance.
Foot mounted B3 installation
Cast iron frame and end brackets, strong structure.
IP54 protection.
Description
The dimension of the 2HP 4 poles motor has the standard mounting holes. Kuo Shuay has a UL certificated laboratory that can issue accurate and reliable test reports. The motor has certification including UL for North America, BSMI for Taiwan and CE for the European Union. F class insulation is used to improve the durability of the motor, and it can have a tolerant higher temperature rise during overloaded and avoid damage to the coil or motor.
3 Phase Standard AC Motor, Industrial Motor, Standard Induction Motor, B3 Electric Motor
DRAWING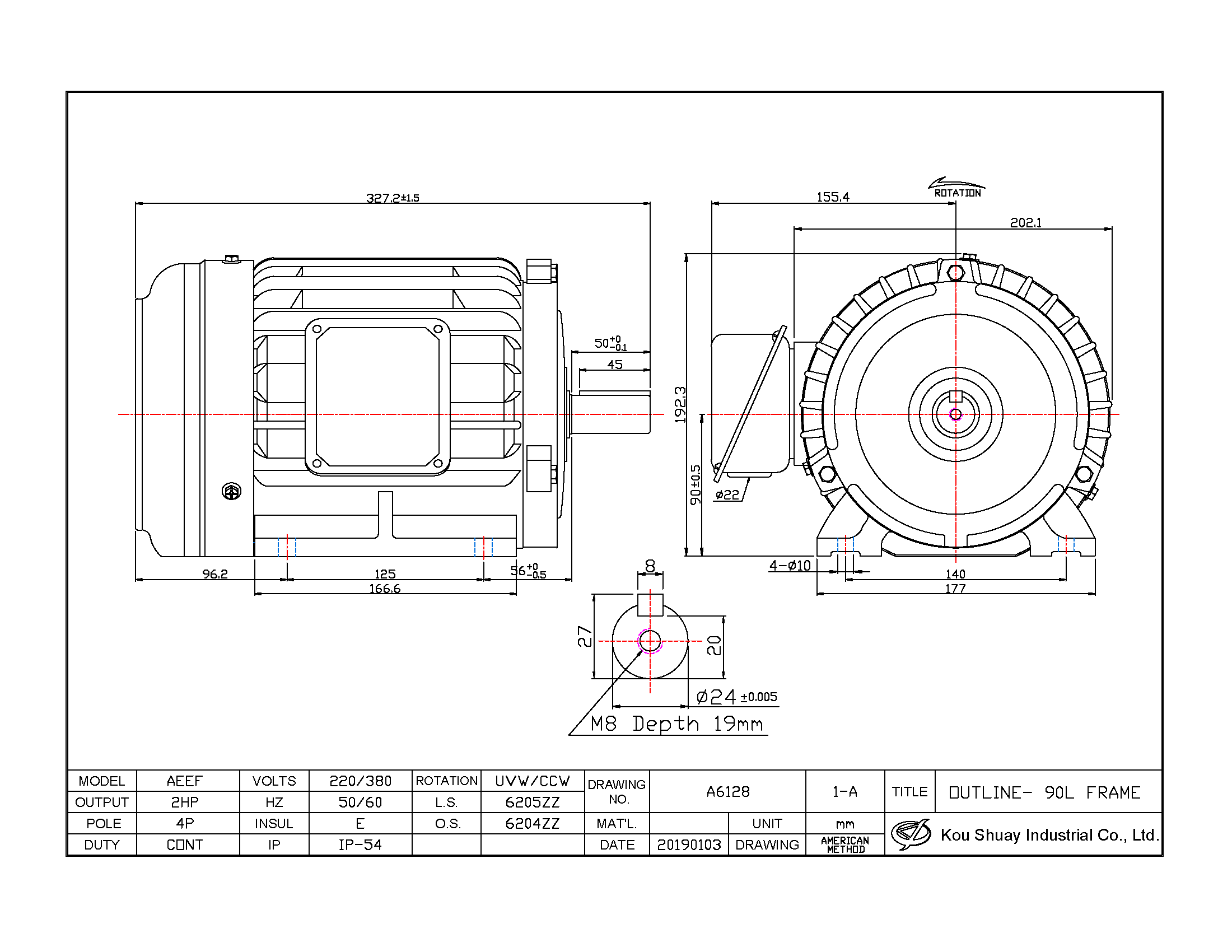 Type: TEFC (Totally Enclosed Fan Cooled)
Certification (optional): UL, GB, CE, BSMI