1HP General Purpose Motor, 3395RPM, Cast Iron Frame, Vertical
Flange Mounted Standard Cast Iron Motor
1HP General Purpose Motor, 3395RPM, Cast Iron Frame, Vertical
Frame 80M, Efficiency 77.0%
Features

Robust cast iron frame.
Precise processing, balance and assemble.
Applicable for wide range voltage and frequency (200V ~ 480V with 50HZ/60HZ).
Installation dimensions following IEC international regulation.
Excellent starting torque.
Description
1HP 2P three phase motor, designed according to IEC60034. Standard cast iron frame with flange mounted. Both end brackets are fitted with high quality pre-lubricated ball bearings. Synchronous speed at 3600rpm / 60Hz and 3000rpm / 50Hz. Motor runs smooth without noise and vibration. The flange dimension is in accordance with IEC international standard. Motors can work with wide voltage and frequency. The applicable voltage for a single motor can cover from 200V to 480V, frequency 50Hz, 60Hz. AEVF series has obtained certifications including UL (North America), BSMI (Taiwan) and CE (Europe).
3 Phase Standard AC Motor, Industrial Motor, Standard Induction Motor, B5 Electric Motor
DRAWING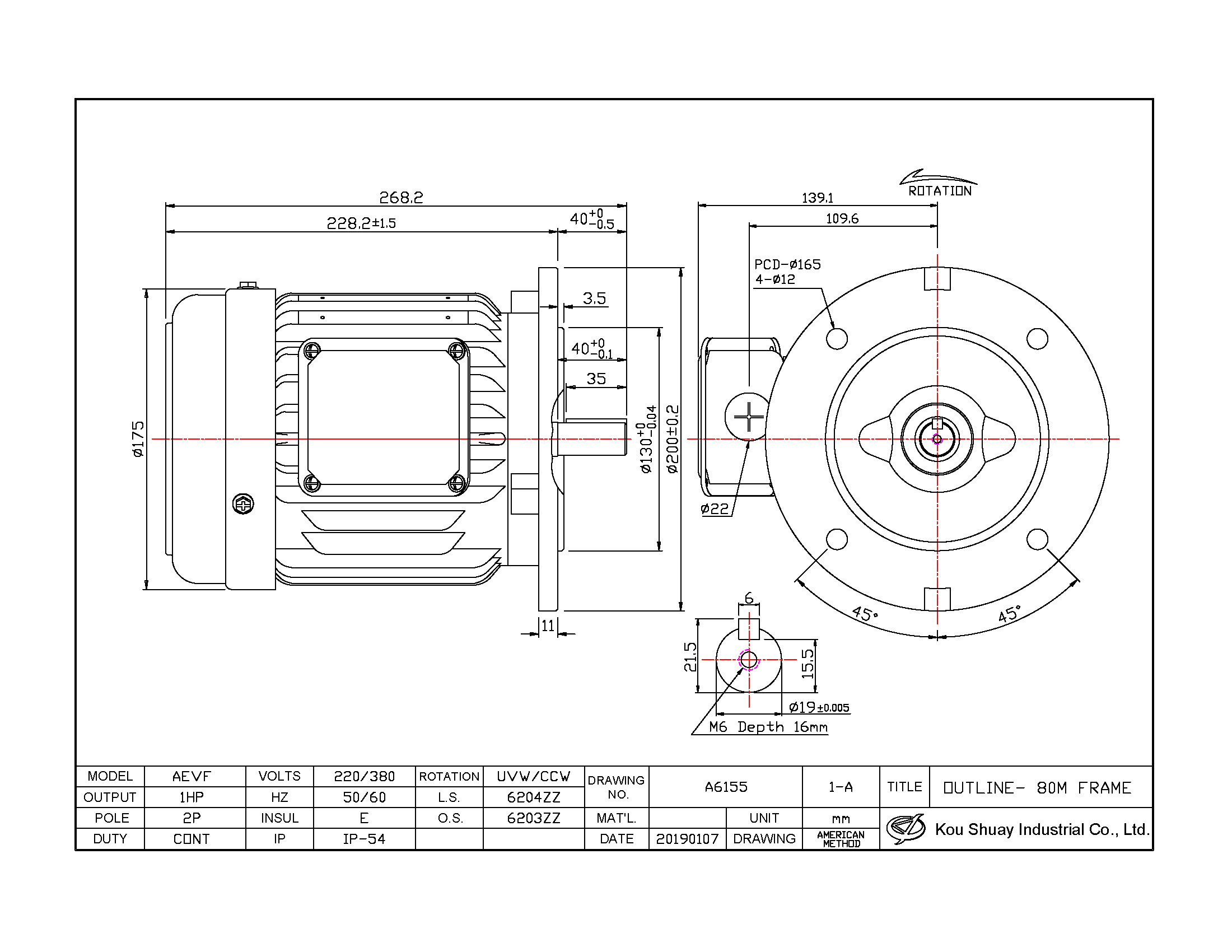 Type: TEFC (Totally Enclosed Fan Cooled)
Certification (optional): UL, GB, CE, BSMI