3HP General Purpose Motor, 3460RPM, Aluminum Frame, Vertical
Flange Mounted Aluminum Frame Motor
3HP General Purpose Motor, 3460RPM, Aluminum Frame, Vertical
Frame 90L, Efficiency 84.0%
Features

Reduced aluminum frame design, high texture with good heat dissipation
Terminal box is located on the top of motor and rotatable for 4 x 90 degree
IP55 waterproof and dustproof
Reliable and trusted test reports from UL laboratory
Applicable for wide range voltage and frequency (200V ~ 480V with 50Hz/60Hz).
High quality prelubricated double shielded ball bearings.
Description
The 3HP 2P motor can be used to 50 and 60Hz and voltage from 200V ~ 480V. The aluminum frame features with multi-mount and lightweight. The terminal box can be rotated for 90° for different the cable entrance. The certification includes UL (North America), BSMI (Taiwan) and CE(Europe). All dimensions are according to international IEC regulation with B5-flange mounted. High quality pre-lubricated double shielded ball bearings are applied and the motor run with low noise and vibration.
3 Phase Standard AC Motor, Industrial Motor, Standard Induction Motor, B5 Electric Motor
DRAWING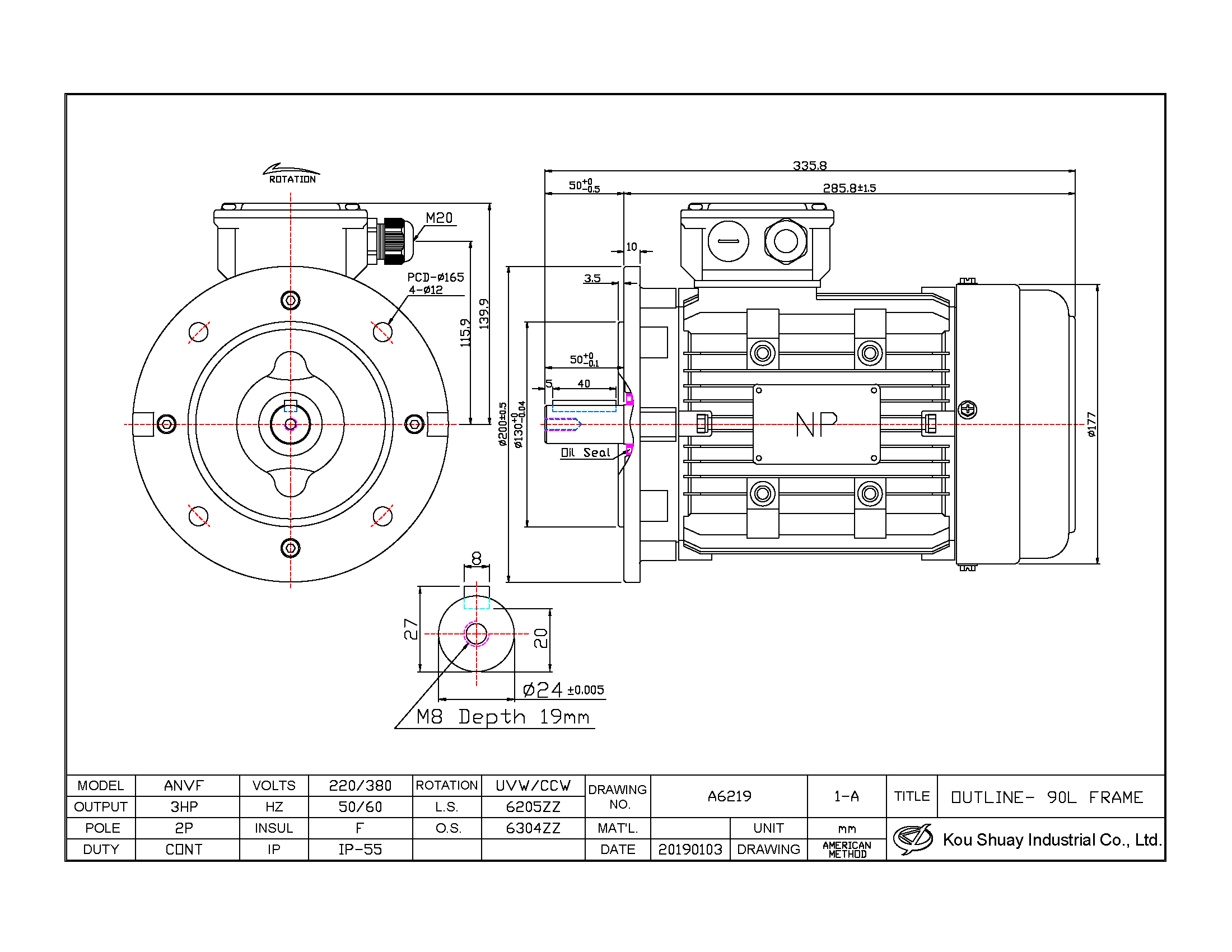 Type: TEFC (Totally Enclosed Fan Cooled)
Certification (optional): UL, CE, BSMI