2HP General Purpose Motor, 3465RPM, Aluminum Frame, Vertical
Flange Mounted Aluminum Frame Motor
2HP General Purpose Motor, 3465RPM, Aluminum Frame, Vertical
Frame 90L, Efficiency 82.5%
Features

Dimension following IEC standard with high quality aluminum frame.
High grade, electromagnetic steel laminations for lower core loss and high efficiency.
Reduced size to achieve lower weight, but maintaining the same performance.
Terminal box can be rotated for 4 x 90°
Wide range of usable voltage and frequency (200V ~ 480V and 50Hz/60Hz).
Description
The 2HP 2P motor is designed with IEC frame 90L. Certification includes BSMI and CE. The applicable voltage can start from 200V ~ 480V, and cover frequency 50Hz or 60Hz. Therefore, when purchasing ANVF series motors, the multi-voltage inventory costs can be decreased. For high efficiency motor, more accurate machine processing is adapted reducing the assembly tolerance and lower the vibration and mechanical loss.
3 Phase Standard AC Motor, Industrial Motor, Standard Induction Motor, B5 Electric Motor
DRAWING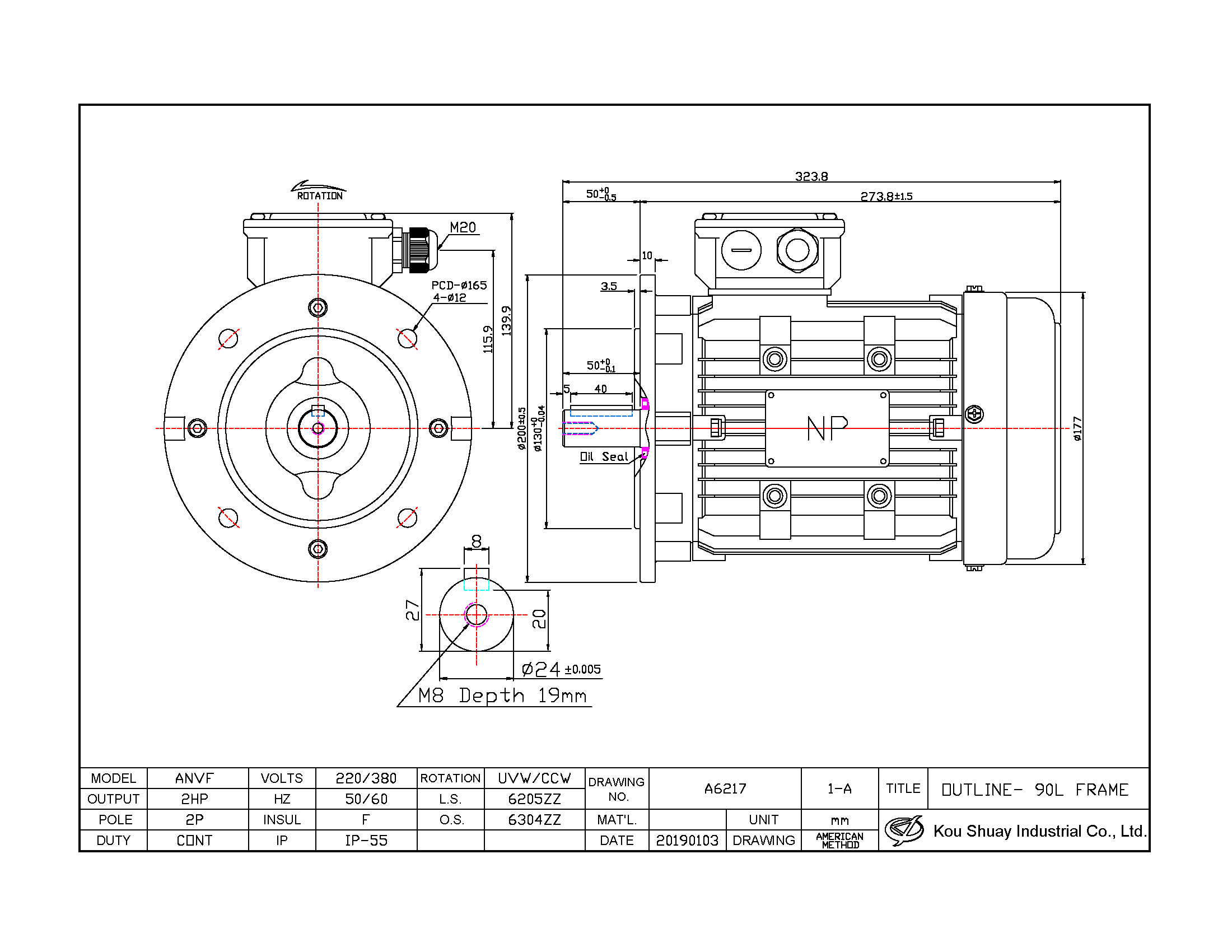 Type: TEFC (Totally Enclosed Fan Cooled)
Certification (optional): UL, CE, BSMI