5HP General Purpose Motor, 3505RPM, Aluminum Frame, Horizontal
Foot Mounted Aluminum Frame Motor
5HP General Purpose Motor, 3505RPM, Aluminum Frame, Horizontal
Frame 112M, Efficiency 85.5%
Features

Applicable for wide range voltage and frequency (200V ~ 480V with 50Hz/60HZ).
IP 55 protection, F class insulation.
Double shielded bearings.
Smaller motor with same output, increased power density.
Light (weight decreased 30 ~ 35%).
High quality aluminum frame.
Description
5HP 2P aluminum frame motor, gets the certification from UL (North America), CE (Europe) and BSMI (Taiwan). Applicable voltage includes 200V, 220V, 230V, 240V, 380V, 400V, 415V, 440V, 460V to 480V, frequency 50Hz and 60Hz.Totally enclosed fan-cooled structure, and standard IP55 protection. Multi-mount design allows terminal box to be fixed in three positions. The terminal box can itself rotate 4 x90-degree, offer customers more choice during installation. The motor adopts a shorter diameter of stator with upgraded electromagnetic steel, increasing the power density. As a professional motor design manufacturer, Kuo Shuay could provide an excellent quality product and offer a more competitive option.
3 Phase Standard AC Motor, Industrial Motor, Standard Induction Motor, B3 Electric Motor
DRAWING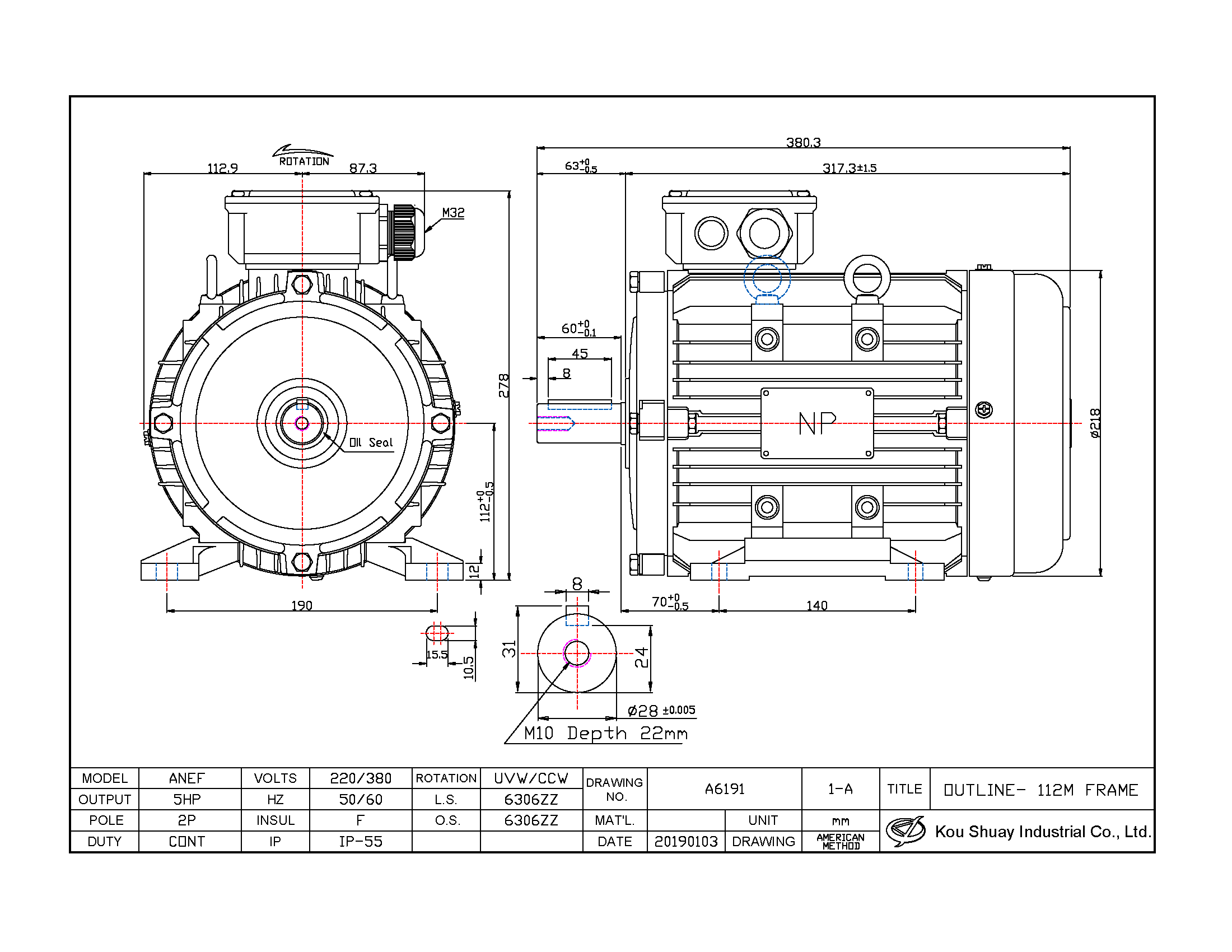 Type: TEFC (Totally Enclosed Fan Cooled)
Certification (optional): UL, CE, BSMI