3HP General Purpose Motor, 3460RPM, Aluminum Frame, Horizontal
Foot Mounted Aluminum Frame Motor
3HP General Purpose Motor, 3460RPM, Aluminum Frame, Horizontal
Frame 90L, Efficiency 84.0%
Features

Standard IEC mounting, easily install
Cover wide range of voltage and frequency (200V ~ 480V with 50Hz/60HZ).
Low energy consumption
Beautiful aluminum frame
Product sold to EU pass RoHS compliance.
Description
The 3HP 2P induction motor is designed according to IEC60034 standard. It has a wide range of voltages 200V ~ 480V, frequency 50Hz and 60Hz. Certification from UL (North America), CE (Europe) and BSMI (Taiwan). The mounting holes and foot dimension are in accordance with IEC standard. By the aluminum alloy frame design, the motor weight is significantly decreased compared to the traditional cast iron motor. The terminal box can be rotated 4x 90°, let the power cable entrance become flexible. The motor is S1 rated (continuous duty). Due to the good heat dissipation design, it can maintain a relative low operating temperature.
3 Phase Standard AC Motor, Industrial Motor, Standard Induction Motor, B3 Electric Motor
DRAWING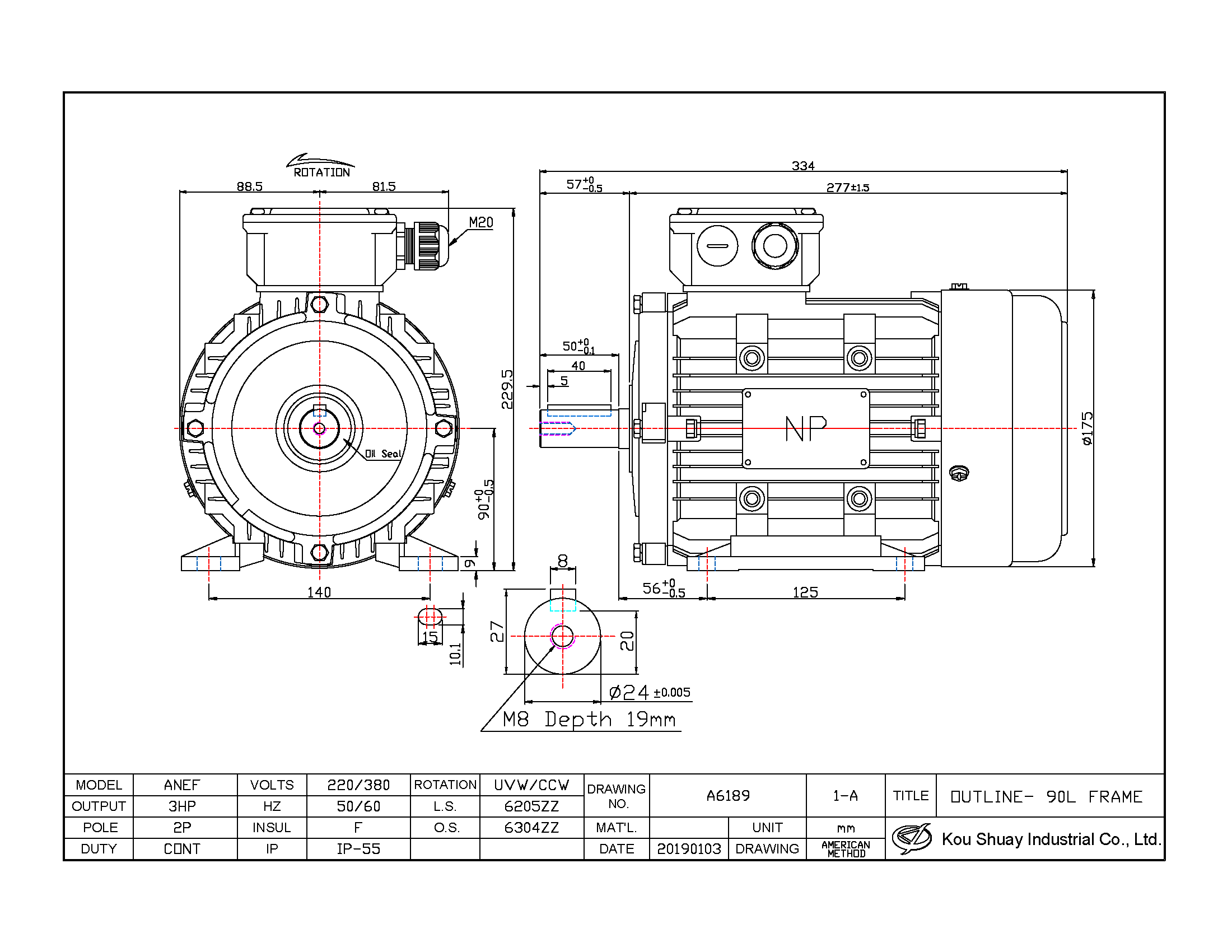 Type: TEFC (Totally Enclosed Fan Cooled)
Certification (optional): UL, CE, BSMI