3HP IE3 General Purpose Motor, 3455RPM, Cast Iron Frame, Horizontal
Foot Mounted IE3 Standard Cast Iron Motor
3HP IE3 General Purpose Motor, 3455RPM, Cast Iron Frame, Horizontal
Frame 90L, Efficiency 86.5%
Features

High efficiency IE3 motor
Self External Fan, Surface Cooling (IC411)
F class insulation.
Applicable for wide range voltage and frequency (200V ~ 480V with 50HZ/60HZ).
Standard frame size and dimension.
High starting torque and low starting current.
Description
The 3HP 2P three phase squirrel cage induction motor has been verified by UL Laboratory and Industrial Research Institute (third party certification organization), and its efficiency has reached IE3 level. The certifications include: North American UL, China GB3, Europe IE3 and Taiwan BSMI. The motor has excellent performance and low temperature rise.

The cast iron motor is robust and strong, suitable for various industrial uses. It has a totally enclosed fan cooled (TEFC) structure, and the waterproof and dustproof protection is IP54. Applicable voltage includes 200V, 220V, 230V, 240V, 380V, 400V, 415V, 440V, 460V, 480V; frequency 50Hz, 60Hz. Customers can use the same motor for different voltage area and countries. F class insulation is adopted for improving the lifecycle of motor. The motor runs with minimal noise and vibration.
3 Phase Standard AC Motor, Industrial Motor, Standard Induction Motor, B3 Electric Motor, IE3 Motor
DRAWING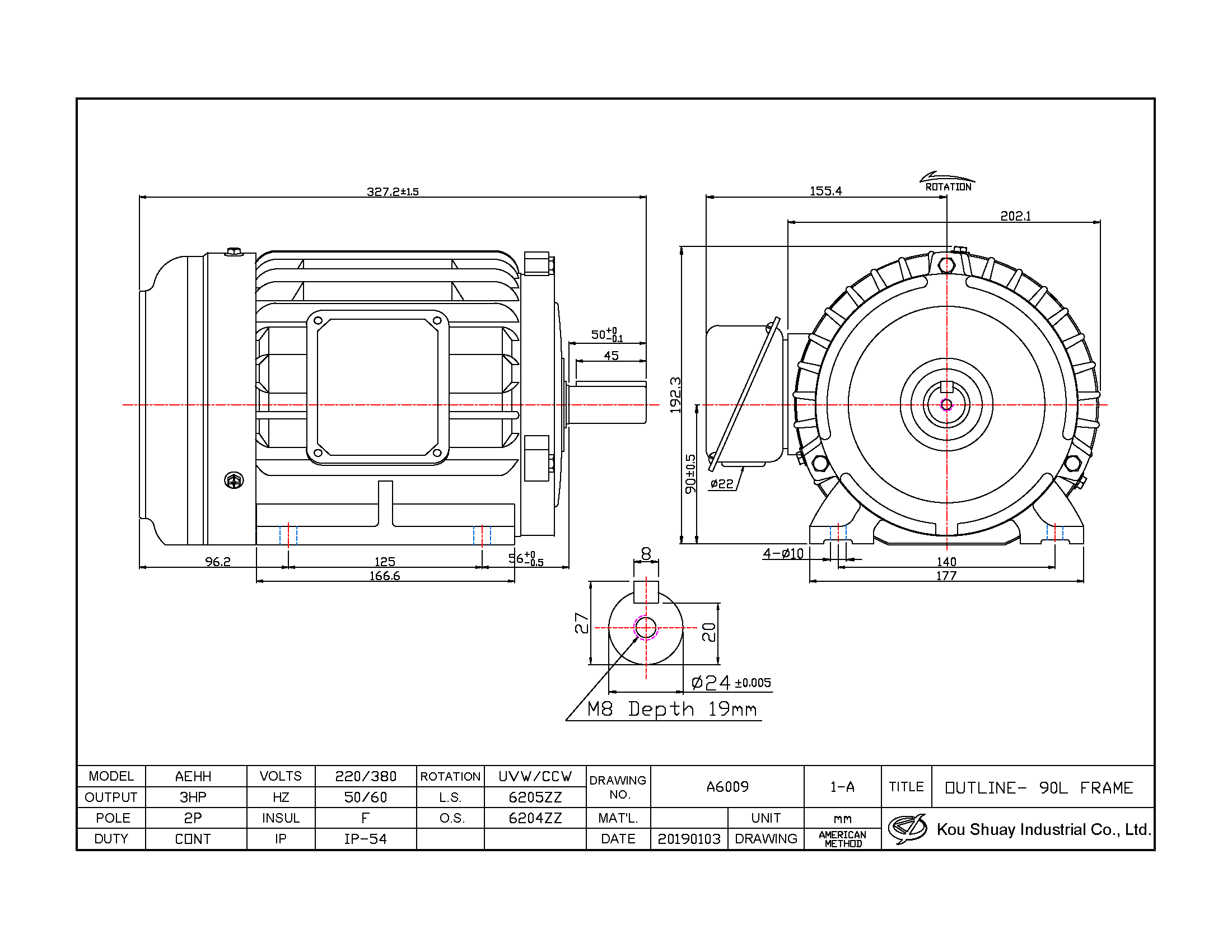 Type: TEFC (Totally Enclosed Fan Cooled)
Certification (optional): UL, GB, CE, BSMI