7.5HP General Purpose Motor, 1750RPM, Cast Iron Frame, Horizontal
Foot Mounted Standard Cast Iron Motor
7.5HP General Purpose Motor, 1750RPM, Cast Iron Frame, Horizontal
Frame 132S, Efficiency 87.0%
Features

Applicable for wide range voltage and frequency (200V ~ 480V with 50HZ/60HZ).
International dimension and tolerance.
High quality double shielded bearings.
Cast iron frame, IP54.
SF1.15 (60Hz), more sustainable in strict condition.
Description
The 7.5HP 4 poles motor adopts dual frequency wide voltage design, which can cover 200V ~ 480V, frequency 50Hz, 60Hz. Following the IEC60034, the installation dimensions of the standard motors are in accordance with international IEC specification, easy install and interchangeable to replace old motors. This motor is a four-pole design with a full-load speed about 1760 rpm. The entire series obtains UL North America, Taiwan BSMI, European CE certification.
3 Phase Standard AC Motor, Industrial Motor, Standard Induction Motor, B3 Electric Motor
DRAWING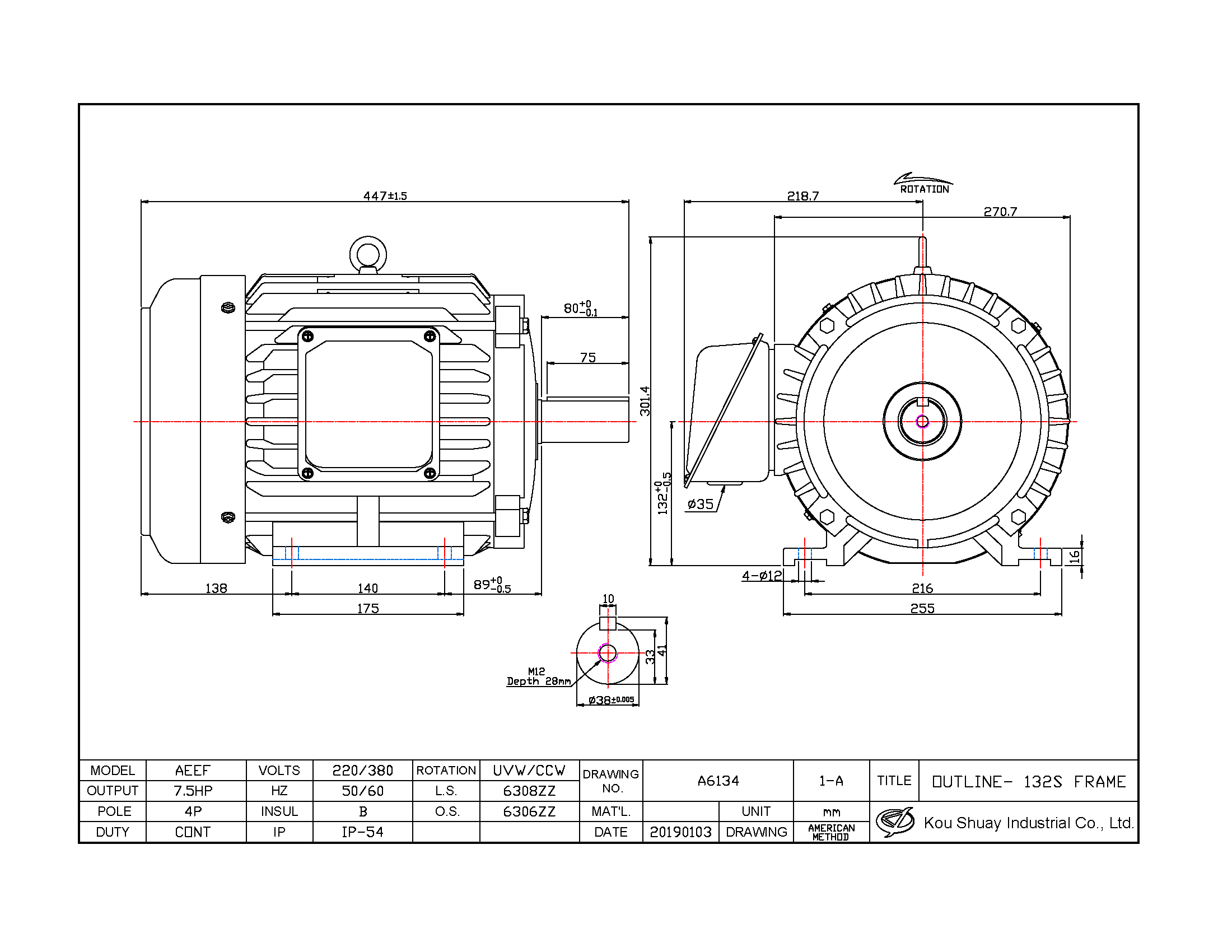 Type: TEFC (Totally Enclosed Fan Cooled)
Certification (optional): UL, GB, CE, BSMI