7.5HP General Purpose Motor, 3505RPM, Aluminum Frame, Vertical
Flange Mounted Aluminum Frame Motor
7.5HP General Purpose Motor, 3505RPM, Aluminum Frame, Vertical
Frame 132S, Efficiency 86.5%
Features

Gaskets between frame, box, cover and gland plate
IP55 protection for dustproof and waterproof
Design according to international standard IEC-60034
Wide range of applicable voltage(200V ~ 480V) and dual frequency(50Hz, 60Hz)
Universal installation dimension following IEC regulation with aluminum frame
Reduced size design to achieve lower weight.
Terminal box is rotatable for 4 x 90 degree.
Description
The 7.5HP 2P aluminum frame motor has the advantage of light weight and beautiful appearance. The motor can be used to 50Hz and 60Hz with wide voltage range from 200V, 220V, 230V, 240V, 380V, 400V, 415V, 440V, 460V to 480V. It offers our customer an easier way to control their inventory because they only need to prepare one motor to cover all voltages. The ANVF series had certifications include UL (North America), BSMI (Taiwan) and CE (Europe).
3 Phase Standard AC Motor, Industrial Motor, Standard Induction Motor, B5 Electric Motor
DRAWING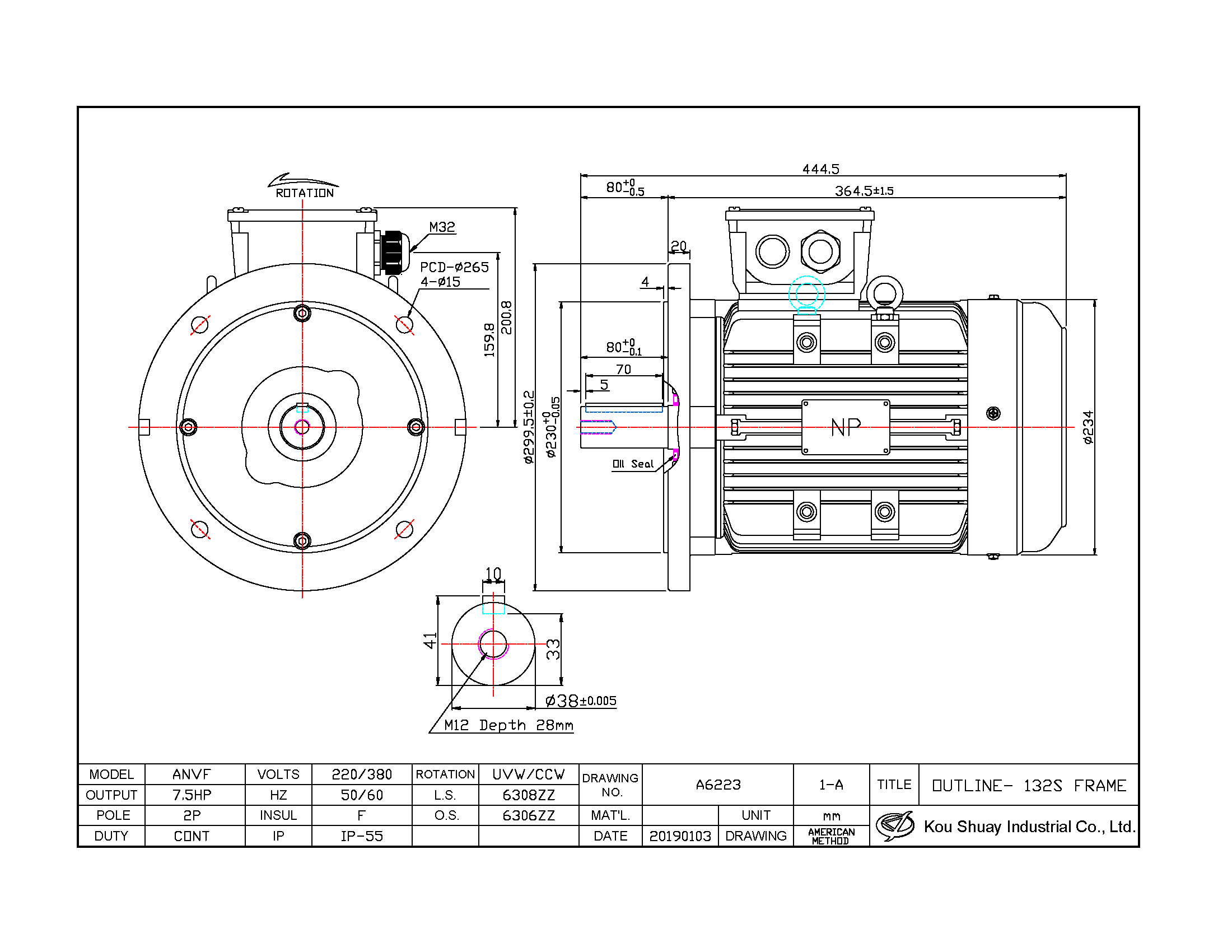 Type: TEFC (Totally Enclosed Fan Cooled)
Certification (optional): UL, CE, BSMI