7.5HP General Purpose Motor, 3505RPM, Cast Iron Frame, Horizontal
Foot Mounted Standard Cast Iron Motor
7.5HP General Purpose Motor, 3505RPM, Cast Iron Frame, Horizontal
Frame 132S, Efficiency 85.0%
Features

Applicable for wide range voltage and frequency (200V ~ 480V with 50HZ/60HZ).
Dimension following IEC standard.
Simple structure, easy maintenance.
Robust and reliable.
Rust Proof.
Low noise and vibration.
Compliance with RoHS.
Description
The 7.5HP standard motor is two-pole motor design, synchronous speed is 3600rpm / 60Hz and 3000rpm / 50Hz. The cast iron casing frame and front and rear cover can provide a robust structure for the motor, reduce vibration and noise. The applicable voltage can cover 200V, 220V, 230V, 240V, 380V, 400V, 415V, 440V, 460V, and 480V, reduce the inventory cost for the customer due to different voltage or target countries. The certifications obtained include UL in North America, BSMI in Taiwan and CE in Europe, suitable for various industrial environments application in different countries.
3 Phase Standard AC Motor, Industrial Motor, Standard Induction Motor, B3 Electric Motor
DRAWING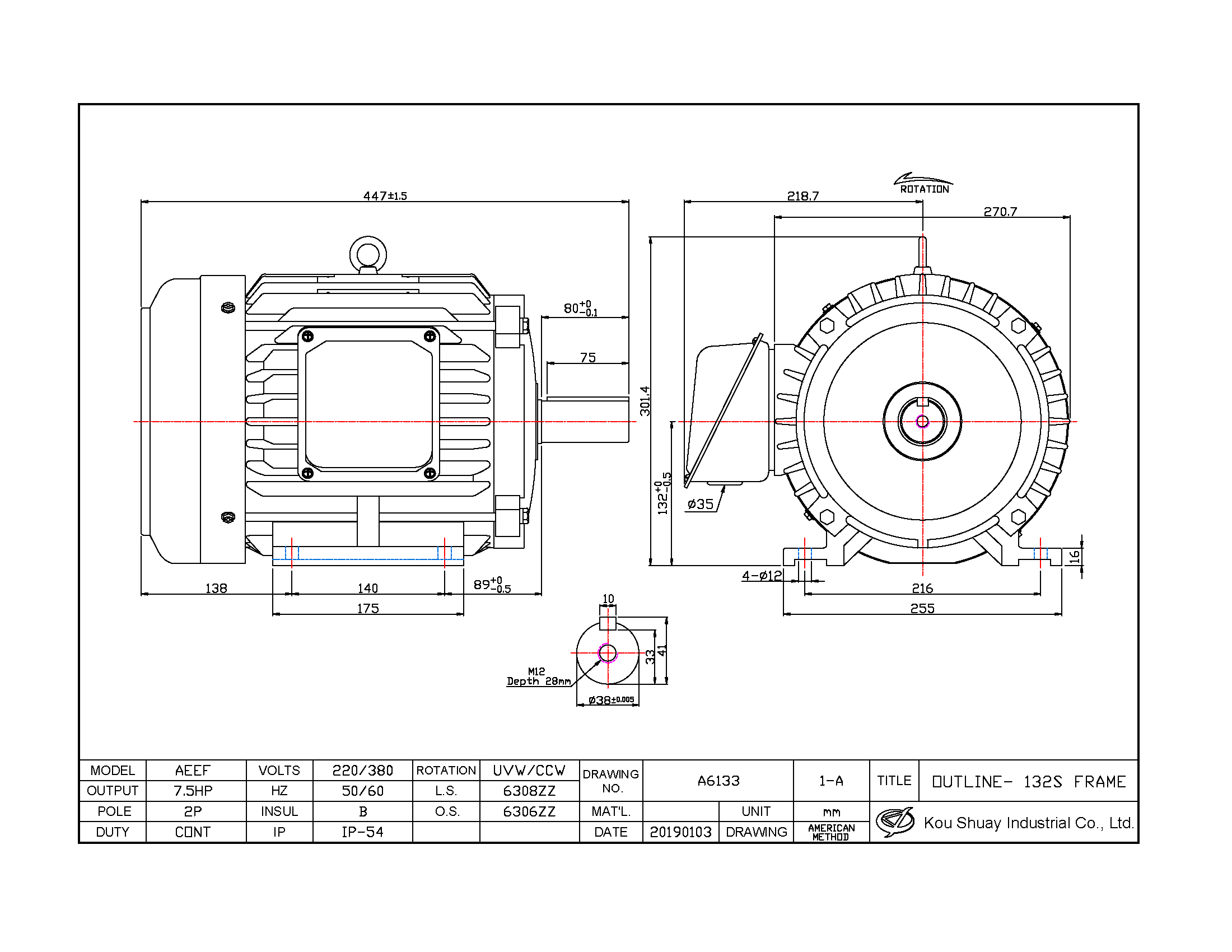 Type: TEFC (Totally Enclosed Fan Cooled)
Certification (optional): UL, GB, CE, BSMI