3HP General Purpose Motor, 3450RPM, Cast Iron Frame, Horizontal
Foot Mounted Standard Cast Iron Motor
3HP General Purpose Motor, 3450RPM, Cast Iron Frame, Horizontal
Frame 90L, Efficiency 82.0%
Features

Self External Fan, Surface Cooling (IC411)
F class insulation.
Easy maintenance
Standard frame size and dimension.
High starting torque and low starting current.
Description
The 3HP 2 poles standard motor is suitable for fans, water pumps and various industrial applications. The current certification includes UL, BSMI and CE. Customers are also welcome to discuss additional certification with us. Two-pole designed and no load speed is close to 3600 rpm. The motor adopts a totally enclosed structure with self-fan cooled system. The dustproof and waterproof protection level is IP54. Rated operating temperature is low and it uses F class insulation to improve the lifecycle of the motor.
3 Phase Standard AC Motor, Industrial Motor, Standard Induction Motor, B3 Electric Motor
DRAWING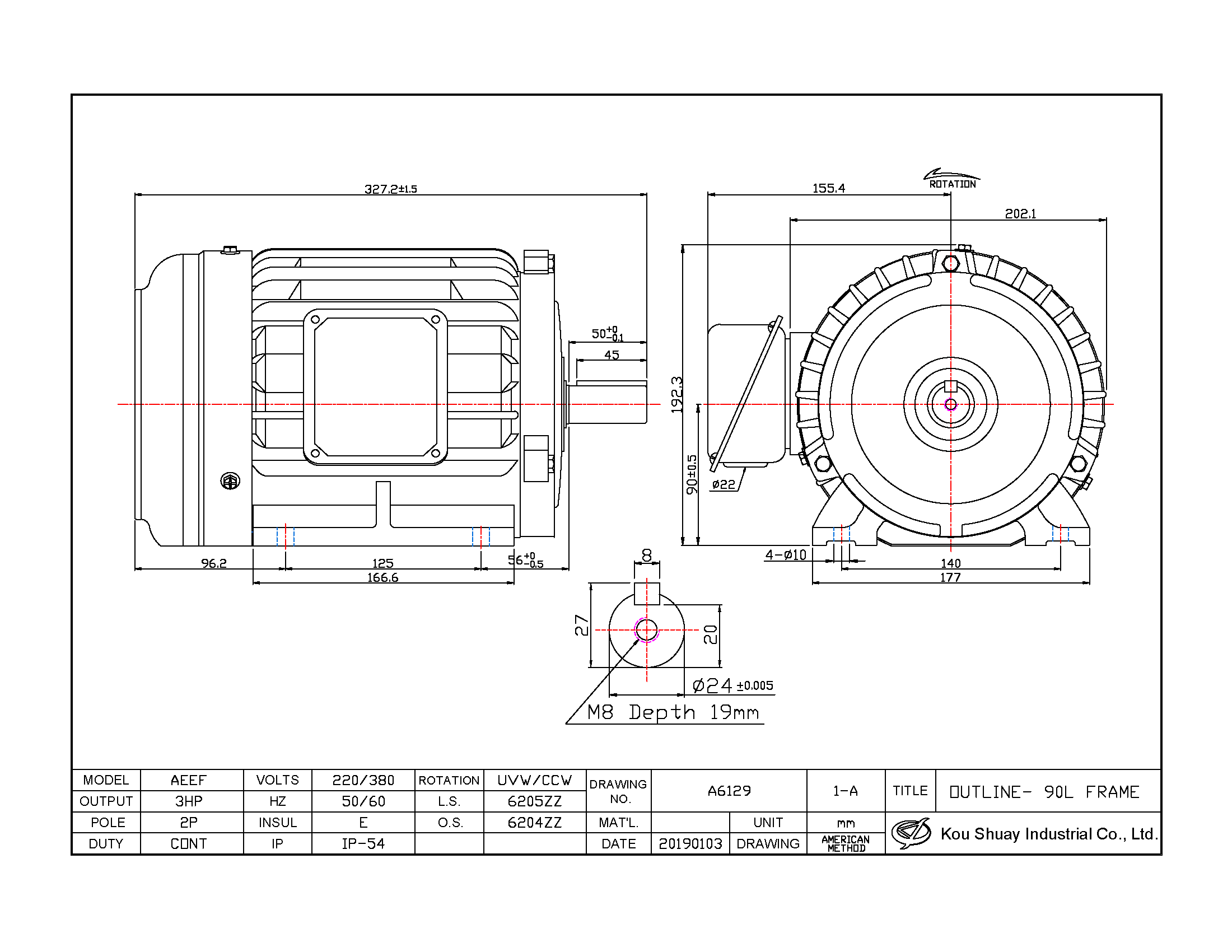 Type: TEFC (Totally Enclosed Fan Cooled)
Certification (optional): UL, GB, CE, BSMI