1HP IE3 General Purpose Motor, 3470RPM, Aluminum Frame, Vertical
Flange Mounted IE3 Aluminum Frame Motor
1HP IE3 General Purpose Motor, 3470RPM, Aluminum Frame, Vertical
Frame 80M, Efficiency 81.5%
Features

UL Premium efficiency (IE3).
Smaller motor with same output, increased power density.
Light (weight decreased 30 ~ 35%).
High quality aluminum frame.
Applicable for wide range voltage and frequency (200V ~ 480V with 50Hz/60Hz).
IP 55 protection, F class insulation.
Double shielded bearings.
Description
The 1HP IE3 high efficiency motor can support voltages from 200V, 220V, 230V, 240V, 380V, 400V, 415V, 440V, 460V to 480V, frequency 50Hz and 60Hz. It is very convenient when our customers sell machines with our motors to different countries. They do not need to prepare too much inventory for different voltages. Current certifications include UL for North America, BSMI for Taiwan and CE for Europe. The motor also gets approval from the Department of Energy in U.S.(the efficiency meets the NEMA Premium level).

With the aluminum frame, the weight is decreased compared to the cast iron frame motor. By upgrading the lamination steel of the motor, the size of the motor is also smaller. It increases the power density and maintains the same output and performance.
3 Phase Standard AC Motor, Industrial Motor, Standard Induction Motor, B5 Electric Motor, IE3 Motor
DRAWING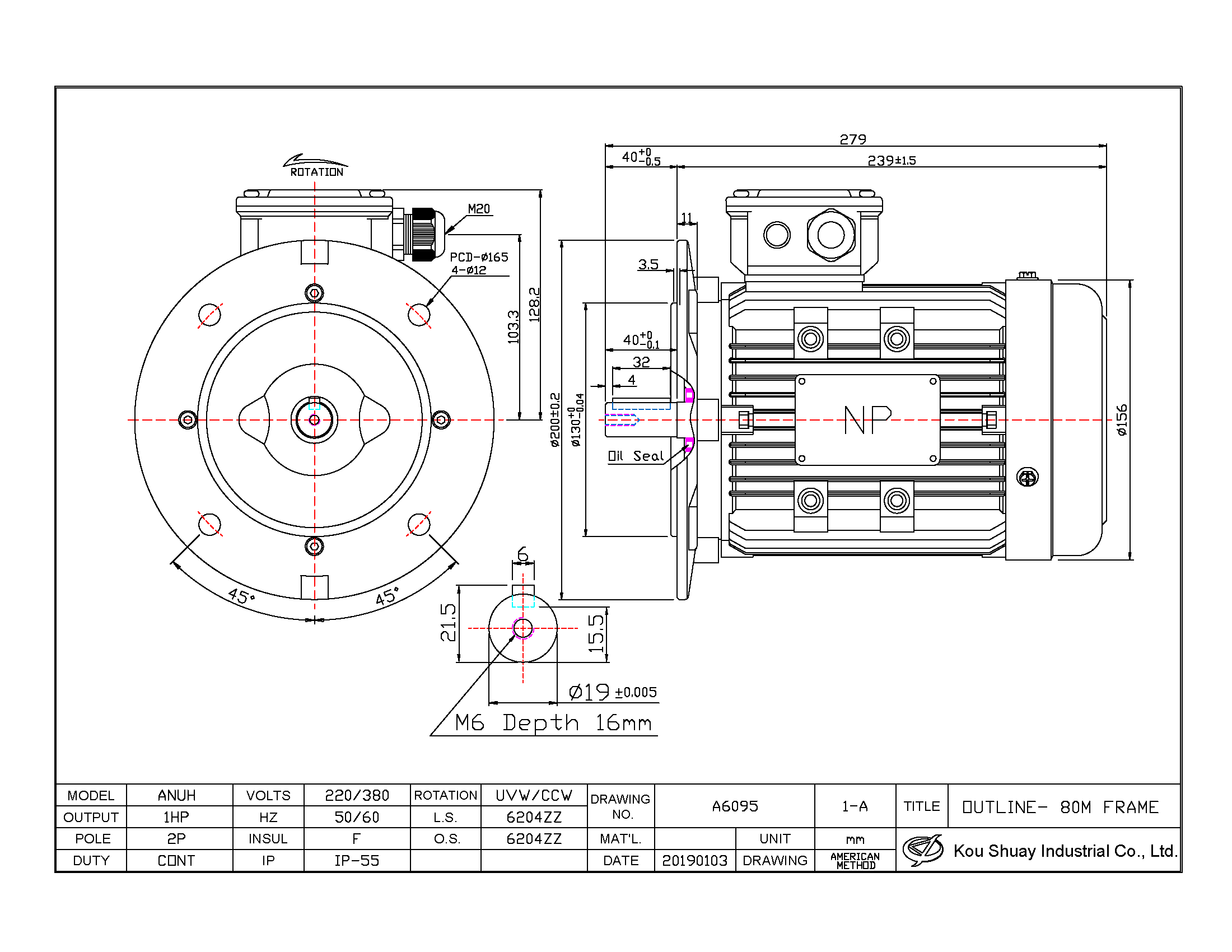 Type: TEFC (Totally Enclosed Fan Cooled)
Certification (optional): UL, CE, BSMI