1HP General Purpose Motor, 1715RPM, Cast Iron Frame, Horizontal
Foot Mounted Standard Cast Iron Motor
1HP General Purpose Motor, 1715RPM, Cast Iron Frame, Horizontal
Frame 80M, Efficiency 80.0%
Features

Totally enclosed fan cooling (TEFC)
Service factor 1.15 (60Hz), SF1.0 (50Hz) with long lifecycle.
High quality pre-lubricated bearings, easy maintenance.
Winding coil through special processing and impregnation
Simple structure, easy maintenance.
Description
1HP 4P cast iron motor is foot mounted and had strong structure and easy maintenance. Low noise and vibration during operation. Temperature rise is also relatively low. For 4 poles motor, synchronous speed at 1800rpm/60Hz and 1500rpm/50Hz. The standard protection level is IP54. The installation dimensions are in accordance with IEC international standard. Motors are designed for dual frequency and wide voltage. The applicable voltage for a single motor can cover 200V, 220V, 230V, 240V, 380V, 400V, 415V, 440V, 460V, 480V, frequency 50Hz, 60Hz. Customer can prepare one type motor to cover many different voltages. AEEF series has obtained certifications including UL (North America), BSMI (Taiwan), and CE (Europe).
3 Phase Standard AC Motor, Industrial Motor, Standard Induction Motor, B3 Electric Motor
DRAWING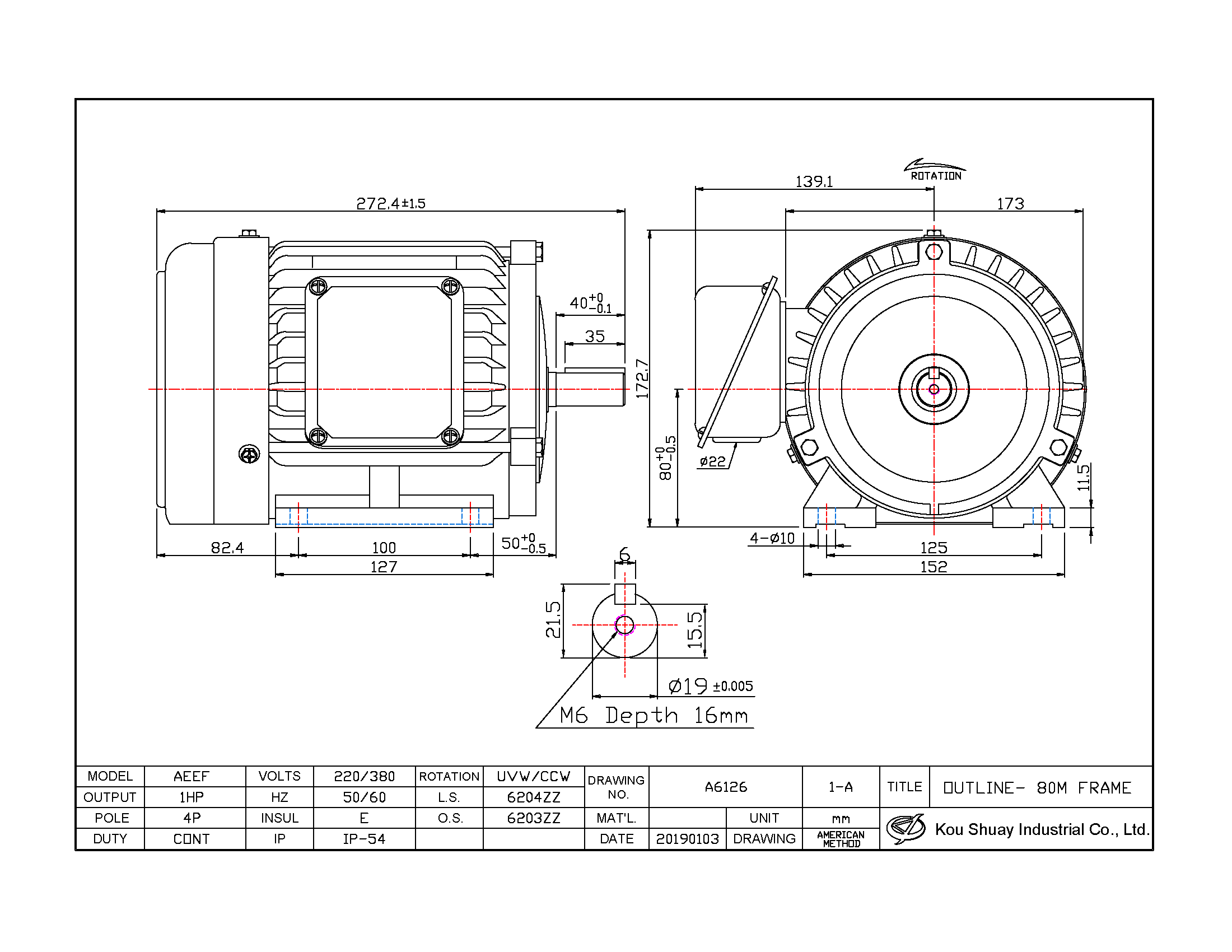 Type: TEFC (Totally Enclosed Fan Cooled)
Certification (optional):UL, GB, CE, BSMI