20HP IE3 General Purpose Motor, 3550RPM, Aluminum Frame, Vertical
Flange Mounted IE3 Aluminum Frame Motor
20HP IE3 General Purpose Motor, 3550RPM, Aluminum Frame, Vertical
Frame 160M, Efficiency 91.0%
Features

Class F insulation, capable of handling high temperatures under overload.
Aluminum frame, lightweight and sleek design.
Advanced insulated electromagnetic steel plates, enhancing efficiency.
Energy-saving IE3 motor.
IP55 dust and water protection rating.
UL laboratory certified.
Description
This 20HP2P motor has excellent performance and functionality. It adopts F-class insulation, which can withstand high temperature under overload conditions, ensuring stable operation during long-term operation and high-load work. The outer frame of the motor is made of aluminum alloy, which is not only superior in texture, but also light in weight, making installation and movement more convenient. The internal structure adopts high-grade insulating electromagnetic steel plate, which can improve the efficiency of the motor, make it more energy-saving and reduce energy consumption during operation.

This motor is an IE3 energy-saving motor, and its high-efficiency design can minimize energy loss and save costs for users. At the same time, the motor has an IP55 dustproof and waterproof rating, which can effectively prevent dust and moisture from entering the interior of the motor, ensuring its stable operation and extending its service life. In addition, this motor has been verified by the UL laboratory to prove that it meets the relevant safety and quality standards, ensuring its reliability and quality.
3 Phase Standard AC Motor, Industrial Motor, Standard Induction Motor, B5 Electric Motor, IE3 Motor
DRAWING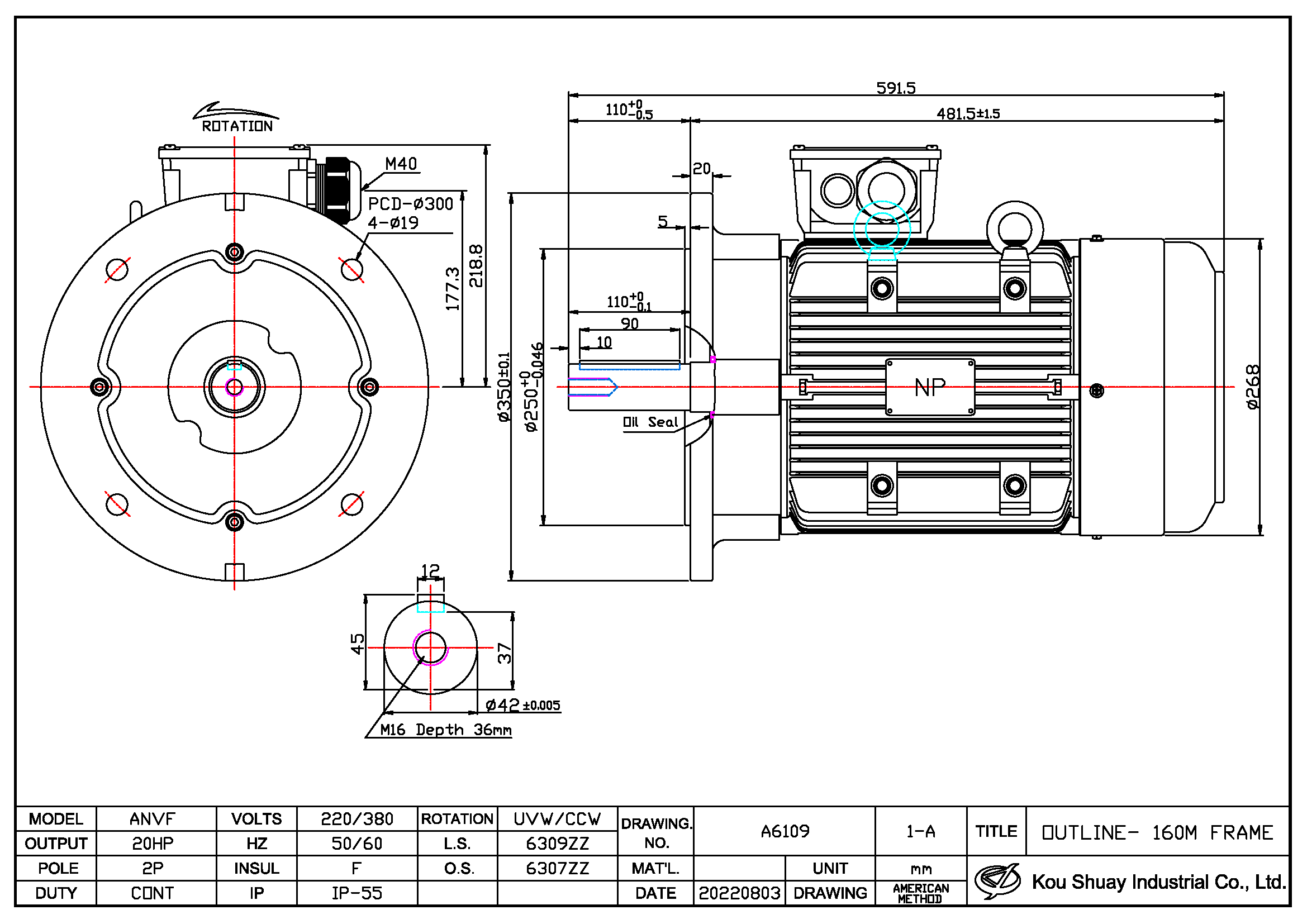 Type: TEFC (Totally Enclosed Fan Cooled)
Certification (optional): UL, CE, BSMI